Go to main content
The village of Piana in Corsica
a breathtaking setting
Piana in Southern Corsica, a UNESCO World Heritage Site, is considered one of the most beautiful villages on the island of Beauty and in France. Overlooking the Gulf of Porto in a dream setting, it faces the Senino and Scandola peninsulas.
The Village of Piana between sea and mountains
The village of Piana is located on the west coast of Corsica, 63km north of Ajaccio.
It has the charm of the mountain villages and the wild beauty of the seaside.
Corsica in one village.
It shelters sites not to be missed such as the creeks of Piana, the tower of Capu Rossu, the beaches of Ficaghjola and Arone.
It is in this unforgettable setting that you can discover the Demeures de Piana and the Bergeries d'Arone, on the village side and the sea side.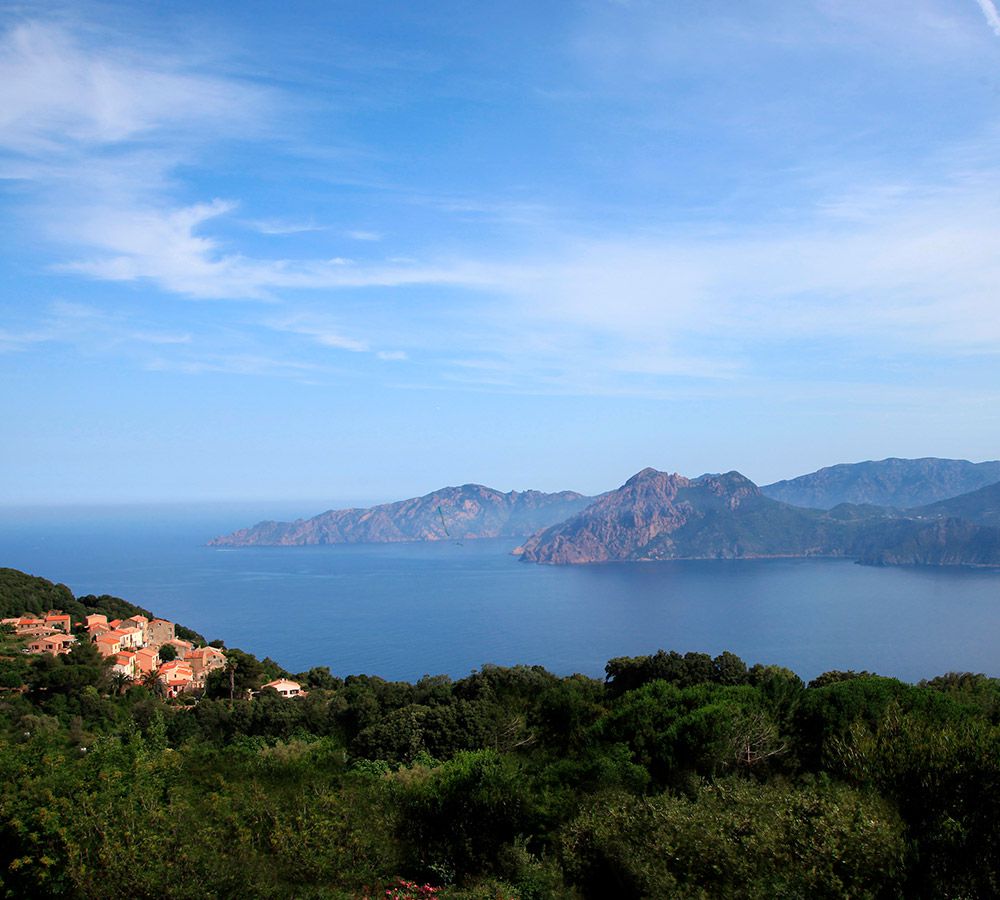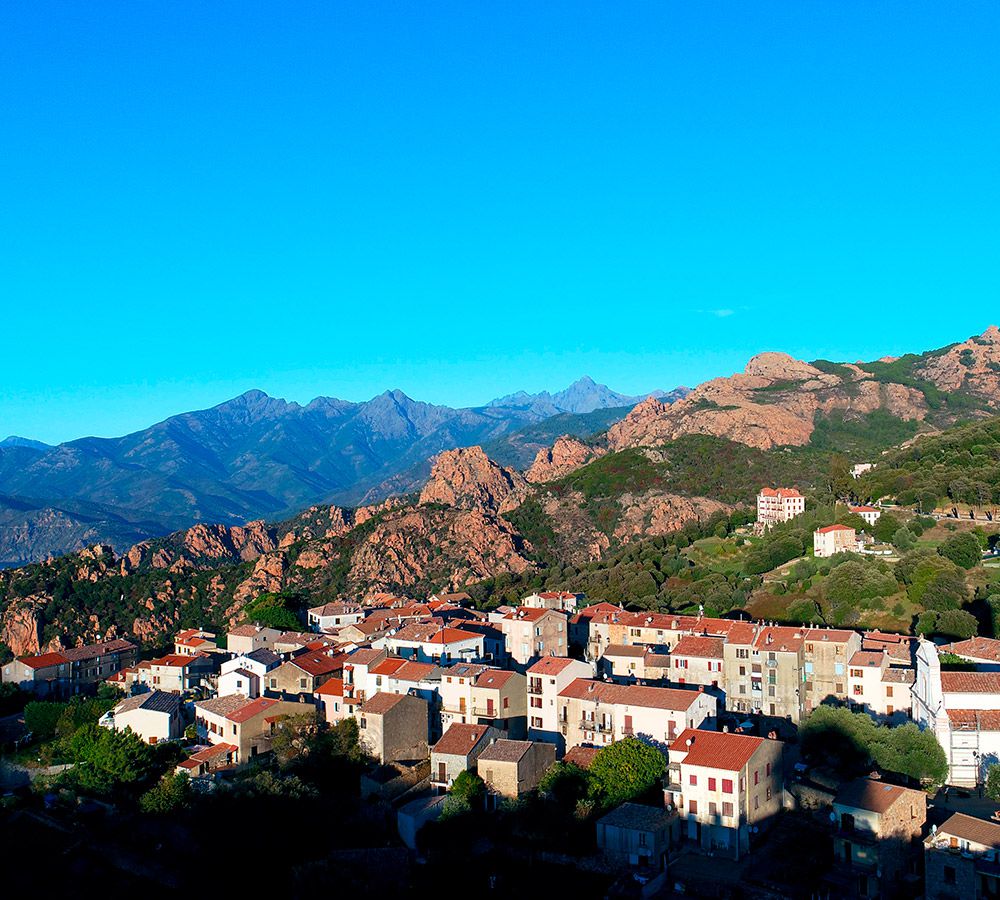 Le Café de la Plage paradise setting on the beach of Arone
The beach of Arone, 12 km from Piana village, particularly appreciated for its paradisiacal setting, is home to the restaurant the Café de la Plage. It is the ideal meeting place for lovers of the sea and good food.
Our chef Yann Kerhervé and his team will surprise you with a tasty and refined menu between sea and mountain, highlighting local and seasonal products.
You can relax on the terrace with a view of the sea, made of driftwood, for an aperitif or on one of the deckchairs on the beach.
The Café de la Plage also has its own snack bar with salads, panini, hamburger or club sandwich…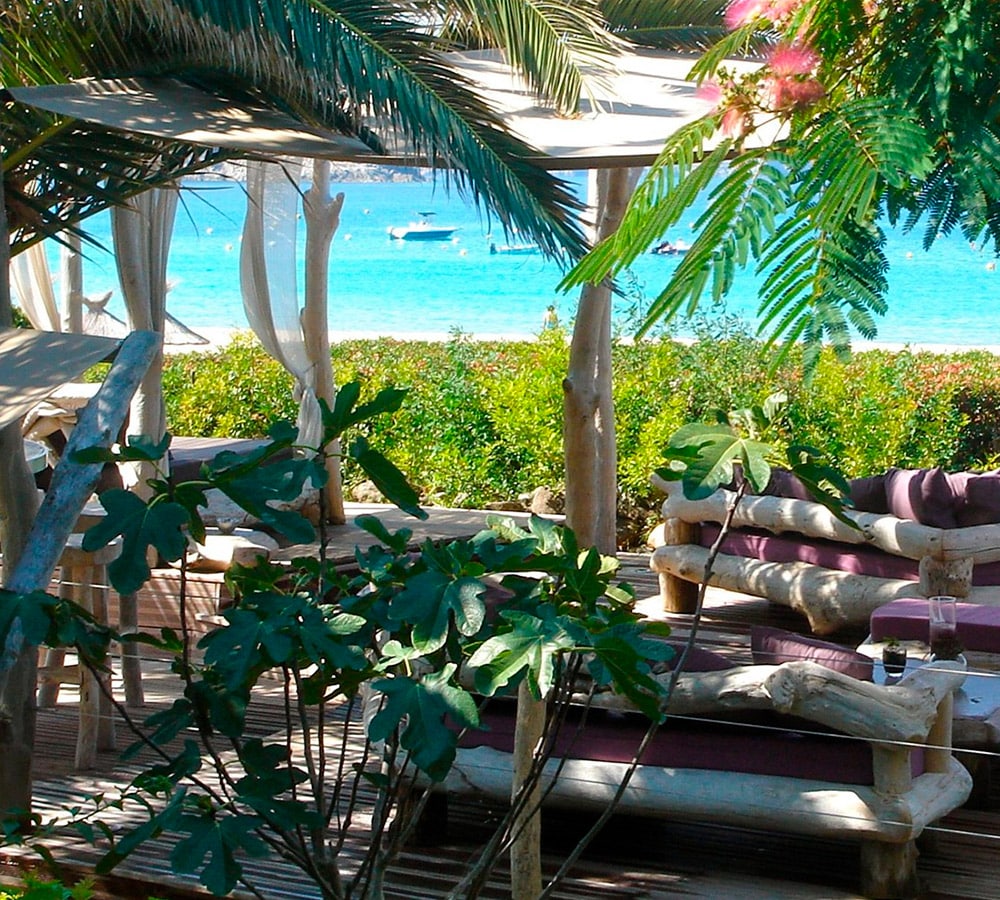 Les Roches Rouges hotel A must-see
Charming hotel dating from 1912 at the entrance to the calanques of Piana with a breathtaking view of the Gulf of Porto.
Don't miss this travel through time, for a night, an aperitif on its terrace at sunset or a dinner in its restaurant, which is a listed historic monument.